Our Big SUMMER SALE Now On !!!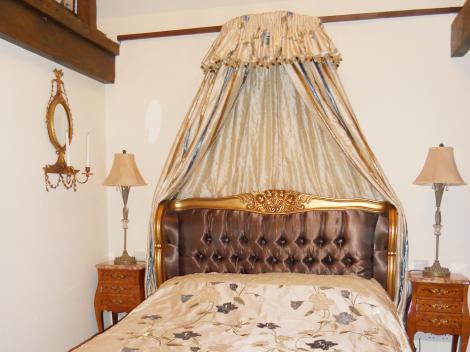 Ornate bedroom
Posted on 24th May 2013
This client chose luxurious fabrics
This customer chose luxurious fabrics in stripes and florals for her bedroom. Full length curtains were made with a contrasting valance and tie-backs. The valance and tie-backs were also given a bobble fringing. A matching bed cover and beautiful coronet bed canopy adds to the sense of luxury.