William Morris Curtain Sale Now On!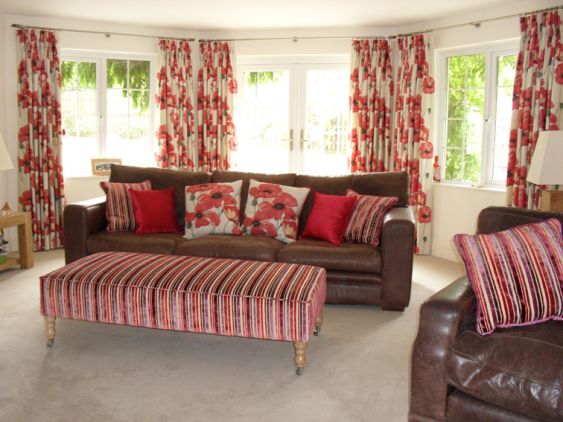 Vibrant Colour Scheme
Posted on 8th June 2011
Red floral curtain fabric brightens up the room
The client wanted a completely new, fresh look to their sitting room, and this approach has really paid off. The bold floral curtains team up really well with the striped cushions and dining room curtains. The bespoke footstool we made in Richmond Stripe upholstery fabric finishes the room off.