Our Big SUMMER SALE Now On !!!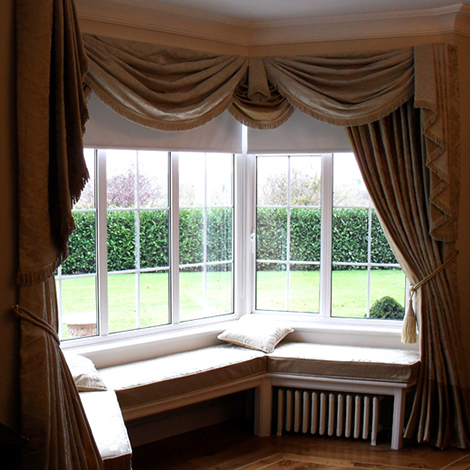 Formal Swags and Tails
Posted on 21st February 2012
Luxuriously stylish
Beautiful swags and tails were made for this client. A contrast border was added to the leading edge and bottom of these curtains. A fringing trim and rope tiebacks add a finishing touch. Bespoke boxed cushions were made for the windowseat along with matching scatter cushions.