Our Big SUMMER SALE Now On !!!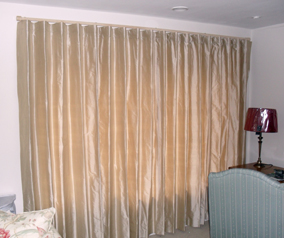 Silk Wave Curtains
Posted on 6th April 2011
For an elegant look
Wave heading curtains are a fairly new product and are usually used with light weight cottons or voiles, however here the client really wanted to have the luxury of silk with a wave effect. The end product looked great, especially at night with the light enhancing the silk fabric with the wave heading.