ONLINE STILL OPEN - Winter SALE Now On...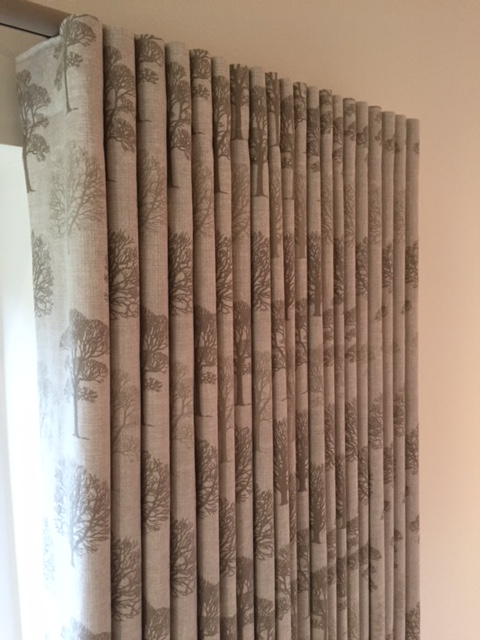 Wave Curtains - Wood Fabric
Posted on 18th December 2014
The wave heading creates a modern, stylish look.
By using a wave heading this client has ensured maximum light can fill the room as this heading stacks back very neatly. Another benefit of the wave system is how it really shows off the Wood fabric and it's stunning pattern design.