Our Big SUMMER SALE Now On !!!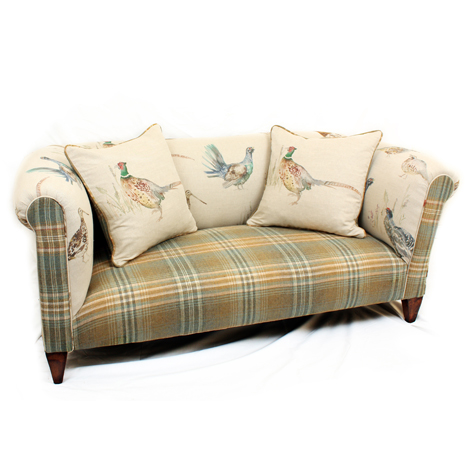 Game Birds Sofa
Posted on 18th November 2015
Game Birds fabric matched with Balmoral Tartan
This beautiful sofa was made for a Cotswolds customer and combines the popular Game Birds linen fabric with the Balmoral Pasture wool tartan fabric for a unique piece.