Our Big SUMMER SALE Now On !!!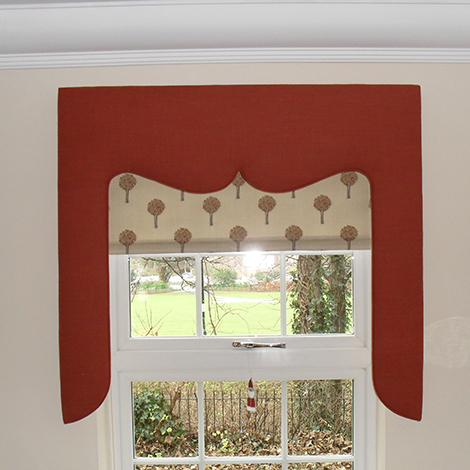 Lambrequins, Blinds and Curtains
Posted on 23rd February 2012
Lambrequins instantly draw attention to the window
Lambrequins were made to frame the windows and blinds were fitted. A matching pair of full length triple pinch curtains in our Salla fabric in red, hang at another window.