Our Big SUMMER SALE Now On !!!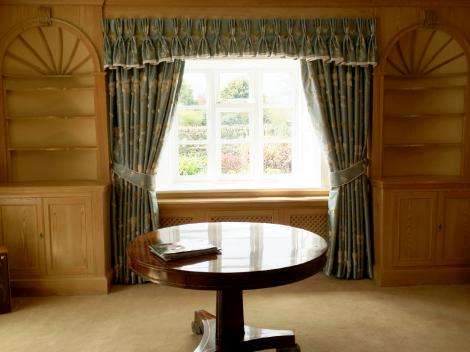 Silk Curtains
Posted on 8th June 2012
For instant elegance
Beautiful silk curtains were made for this client. A matching shaped valance was also made trimmed with a contrasting border, matching tie-backs complete the look. We also made the cushions for the window seat.