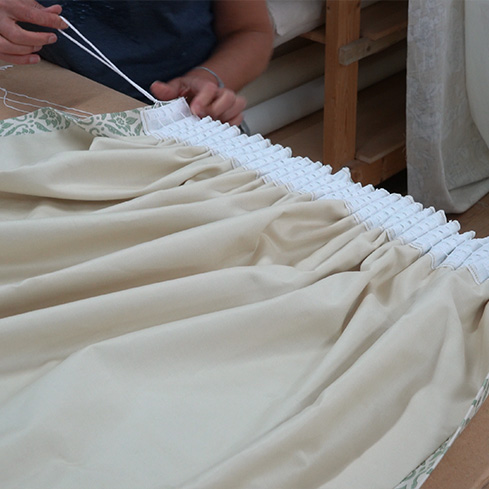 How To Make High Quality, Handmade Lined Curtains
Published on
10th May 2023
by
Fred
Are you looking to learn how to make high quality, lined curtains? Well look no further! Watch our workroom manager Vanessa's in depth curtain making guide.
This in depth curtain making guide, delivered by JF workroom manager Vanessa, provides a complete look at everything you need to know to create your curtain at home. This includes how to miter a corner, how to line the curtain and much more.
For this how-to guide we used the Telford Organic Lichen fabric. Click on the video to the right to watch this guide.