14,126 reviews
Over 1 Million Orders Fulfilled
Free Fabric Samples
Low International Shipping Rates
Black Friday Sale Ends -
2023-12-01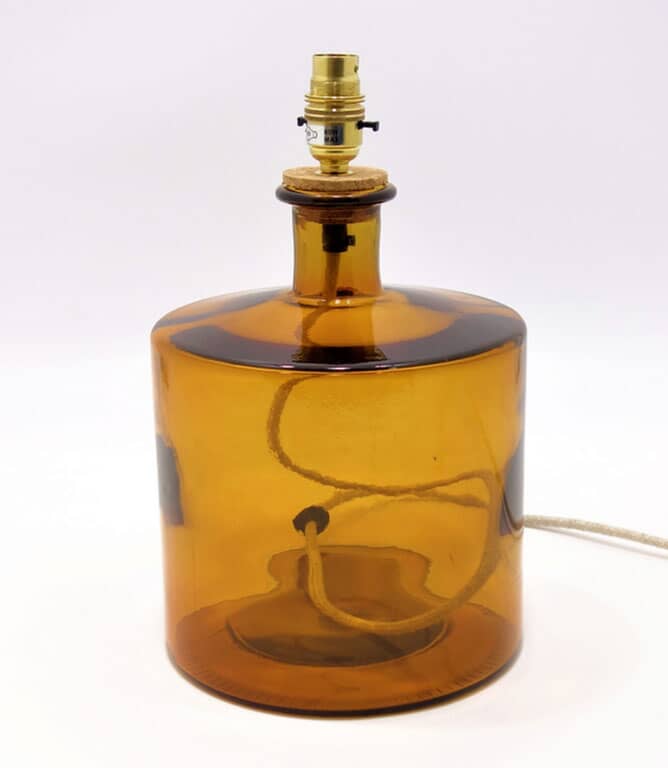 Save 29%
Glass Lamp Bases

Brixham 32cm Recycled Lamp Amber

The Brixham Recycled Lamp has a simple yet classic design and warming Amber colour.

RRP: £135Today's Sale price:

£96.05

Total Saving: £38.95
If you would like to order more than the stock shown, then it will take approximately 2-4 weeks. For more information on our stock availability please email orders@justfabrics.co.uk or call 01242 388390
Product details
The Brixham Recycled Lamp has a simple yet classic design and warming Amber colour.
Bring timeless design into your home with this recycled lamp which will fit into many interior styles. This lamp comes with an approximately 3 metre cotton braided flex, 1.5 metre inside the lamp. The bulb holder is brass and the bulb holder support is cork.
The recycled glass may contain small imperfections and bubbles which is part of its handmade charm.
The recycled glass is made in Spain, cork is from Portugal and all lamp fittings are made in the UK.
Colour:

Amber

Size:

32cm

Composition:

Recycled Glass

Extra Information:

Use a damp, soft, non-abrasive cloth to wipe clean.