NEW Angel Strawbridge Fabrics Have Arrived!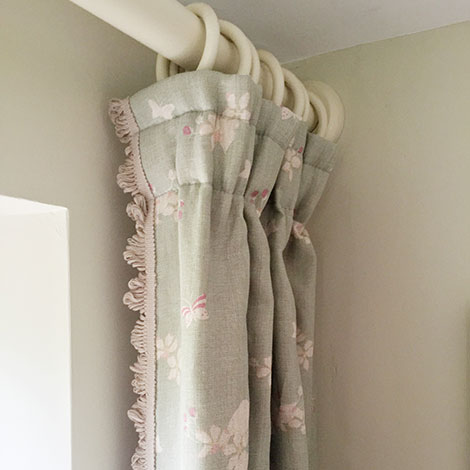 Susie Watson Curtains & Blinds
Posted on 22nd June 2016
A classic style with a contemporary edge
We made these beautiful curtains and matching roman blinds in the Susie Watson Linen Reverse Appleblossom Duck Egg fabric. They give this country home a pretty and traditional yet modern look. You can request a quote for this fabric here.